by Travis Jeppesen on August 21, 2012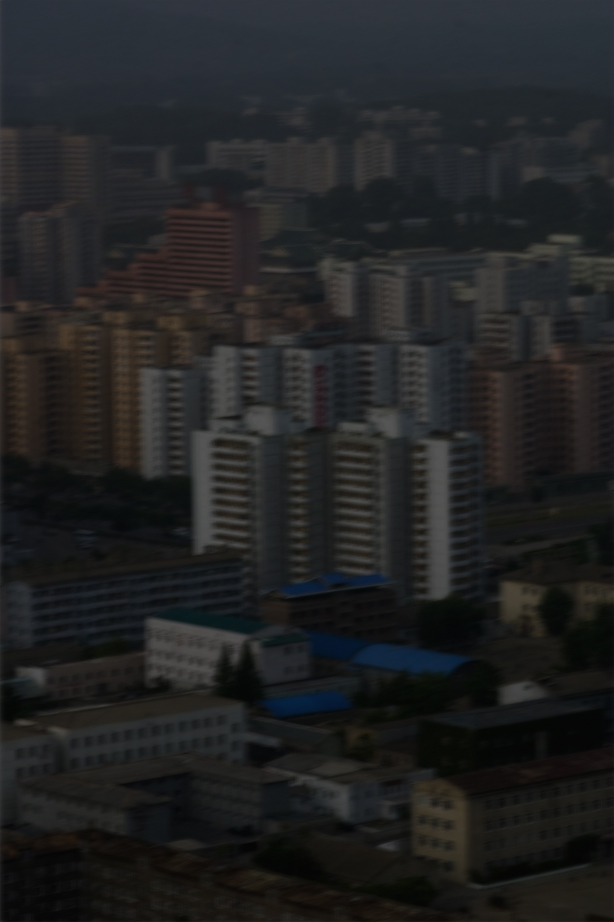 Being & Event: I like it when something happens.
"I" and "happening" are the two elements that matter in that sentence, the one word is hard and rigid like a rock, the second more like a spray: happening never solidifies or stays. It is a movement that occasionally trespasses.
=
I often put myself in the corner to punish myself for not thinking the right thoughts – that is, the kinds of thoughts that get you places – and then I think, What have I done? I've just thought myself into a corner!
The corner I go into need not be a physical thing. Often it is formed out of shadows, and I, leaving myself behind, become a shadow, oriented only towards leaving the form that so often forms the source of my burden in this existence I happened to inherit (no one else wanted it.)
=
Somewhere Else: The Somewhere is in an italicized font, the else appears below, much smaller, yet also capitalized: two words that normally need not be capitalized.
=
New Dawn: Let's get excited. Let's trespass some bounds that aren't supposed to have our names inside them. Do you think I'm alive right now, writing this? Maybe I'm in the room with you, reading this, I am that shadow over there, forming the corner. John's peripheral space. The into and the out of.
into and out of view: On the way to Kaesong, we stop at an abandoned rest stop. We are greeted outside (it is summertime) by two tables, one vending fruit, coffee, tea, and water, the other with books, pins, assorted souvenirs. Since there is next to no traffic on Korean highways owing to the ongoing fuel shortage and the general state of abject poverty that is the state's reality, the idea of a rest stop is a bit of a farce, and is clearly set up in advance for whatever tourists happen to be in the country at any given moment. While our guides chat with the female rest stop employees, we break away, venture inside to explore a "hidden" space of the mysterious North. We find yet another instance of the transcendent banality we have come to relish in all our wanderings through these ghostlands.
Sometimes you see something that no one else sees. At least that's the position the artist often finds himself in. I saw this room, but obviously John saw it much clearer than I did.
"into/out of": the "into" is aligned all the way to the right, a line break separates it from the rest of the phrase. Though since it ends with "view" – the final word provides the phrase with its emphasis – then the star of this sentence is perceptive agency – be it female, male, child, animal, entity…
What is there to get out of, what is there to go into. Obviously, an image within an image: that seascape in the background, its sinister astro-genital purples-and-pinks perform a psychotic square dance with the bright green carpeting. Don't worry, there's plenty of floorspace, and I'm counting two places we can exit from. A room is an outlet. Everywhere we go in Korea, we are confronted with these pre-conceived islets of coziness, designed for the maximum of comfort, and yet they are always empty. The haunting question any visitor to Korea confronts is always: Who is all this for? You don't want to sit on the leather couches, for fear of ruining something, being the first to enjoy all this comfort. And yet you already have ruined it. By looking. Which is always worse than feeling.
=
Vertical grid: Wide open claustrophobia.
=
I'm actually not as much the thinking person I portray myself to be, so instead of thinking, I wander. I always want to lose touch with where I am, it never seems to happen. I am weighed down with this awareness, the presence of the ghost of history, everywhere I go. Is everyone else so haunted?
=
Peripheral: Clock got stuck at 4:18 the day we got communism and no one's bothered to fix it since.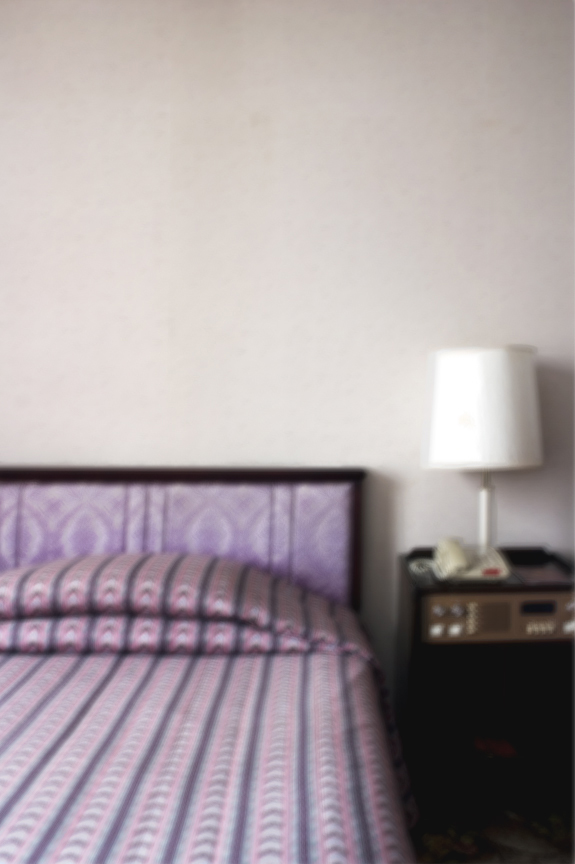 My friend John has taken to documenting the interstitial spaces that form transitions from one spatialized form of awareness to another. He does this in paintings and photographs, both of which look totally different. Both also necessary, this difference, because you need at least two different types of mapping to replicate an experience. So it's ultimately a form of memorialization. Memorialization is something that happens, that you produce, and is kept safe because it is a product within the you. Not just the process of creating memories, but responding to the historical process thereof. Sometimes that process, your own process, becomes physicalized, as in a painting. But that doesn't mean that the painting is capturing a(n) (auto)biographical memory. A memory can also be forged: the end product of a forgery that is embedded within the creative act. Within forgery, the production of a truth takes place.
=
Urban drift: What he remembers best are not particular objects but the contours of each space. I am venturing an uneducated guess. To see just the edges of the next room and predict what is in there before he even arrives. And to an extent, you can always suppose it, based on what has come before. Though tricking yourself into being surprised – this being the process – can it ever be properly depicted?
=
Memory is forgery is truth.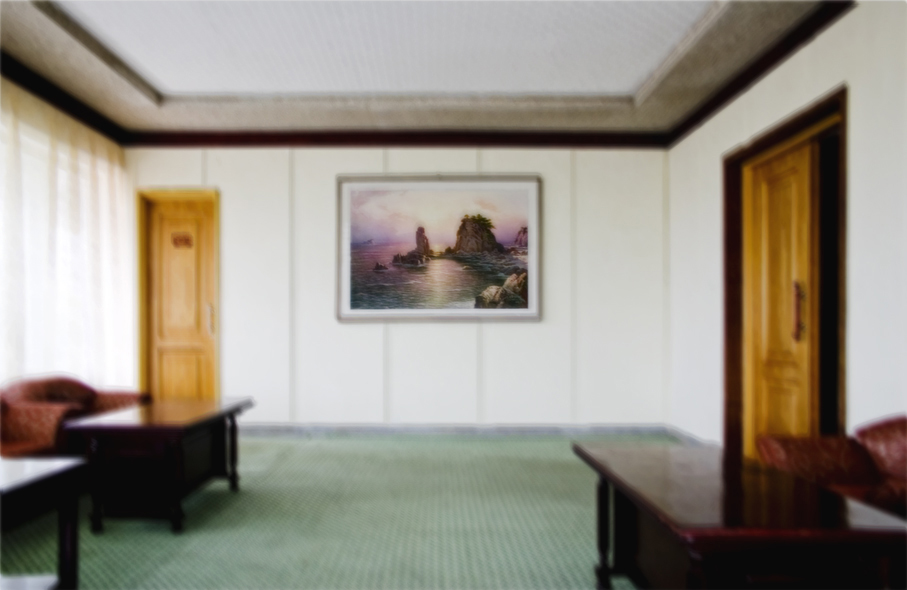 From above: This is the vertigo of not-falling.
=
Rhythm Sound and: We dodge the administrative functions as best we can. At every turn, a risk of being daunted down by bureaucracy. Entire countries. Unfathomable to the mind's eye.
We escape by crawling.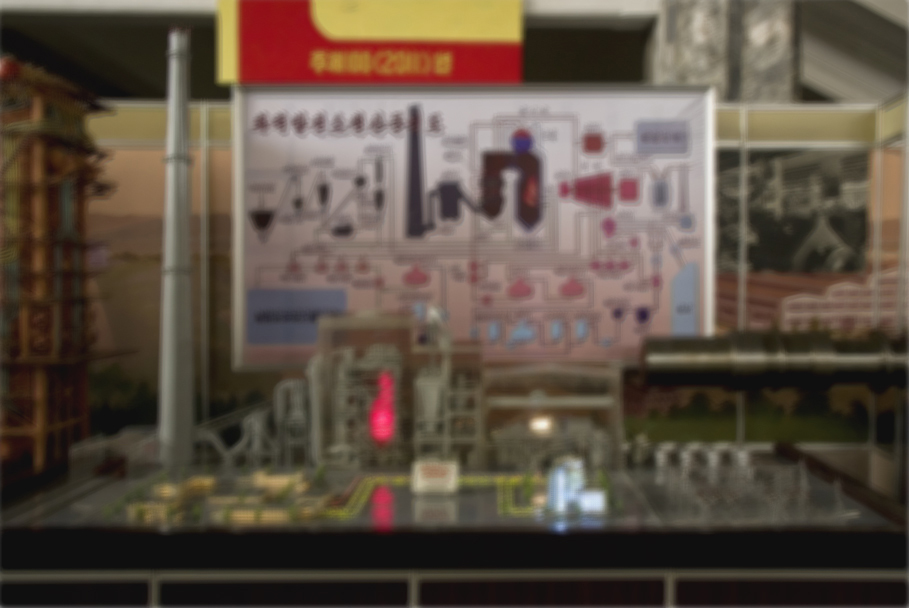 Looking at these images, one question comes to mind: How do nations, weighed down with a burden that is a submission to history, capitulate to the external rhythm of global (dis)order that so often exceeds them? John often goes inside to find an answer to this question; not the most obvious thing to do, is it, for when we talk of nations, worlds, we tend to think of outer rather than inner. There are mappings going on whenever we project our gaze over a scape: when our perception scrapes the scape. Even if we are unaware of those mappings, they are happening, the process uncontrollable.
=
Pacific: A great expanse of emptiness, that ocean that forms the watery border between the now and here. Now the whiteness predominates. White doesn't always mean empty of force. To give something definition is always a forceful act. That thereness wouldn't be otherwise.
=
There are two modes here, if we put aside the words for a moment: the photographs – crisp and definite – and the paintings – abstract, indecipherable. At the same time, both "types" record one and the same thing: the paintings are but extensions, details, of the photographs, close-ups of those moments of shadow and interstitial planes moving in on one another, coagulating: shadows and shadows of shadows, as though such a thing were desirable, the world but a multiplication of entities from Plato's cave.
=
RUNAWAY HORSES: A paperback novel. Sometimes the sole traveling companion. Sometimes traveling onwards, all those lives out there can make you sick. The ones you've lived all discarded; travel allowing that momentary suspension. The mirage, the grand multiple. Do you want an audio guide in english or will you let the ropes show you where to go.
=
We search for something that is concrete, that can exist. There is no radical doubt here. There is a naked surmising.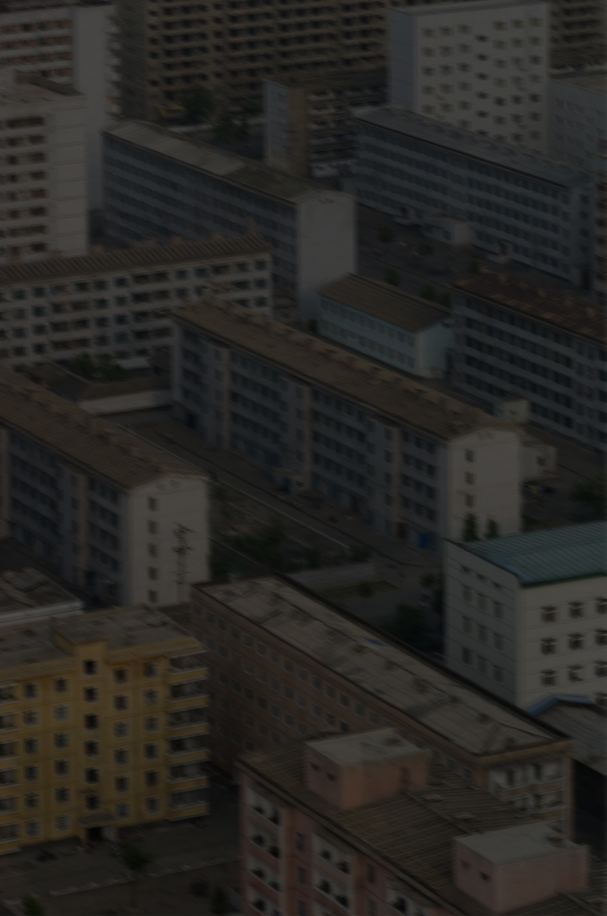 City as text: Pyongyang. No one has ever photographed the city like John, revealing the near paranoid logic and perfection of its layout, the strange synchronous rhythm and harmony that emerges in the colors of its apartment buildings, replicas of GDR models, in their zigzag arrangements across the cityscape. John calls it "a total homogenization of architecture, yet with a sensitivity to scale relationships and color," which can only be fully appreciated from up high. "It was so great that there wasn't the occasional massive tower to throw everything off, there was a beautiful understated drama between low rise and high rise in relation to what passes for city development in the West. Everything based on a grid, yet having these high vantage points at particular angles to that grid."
=
Fields of light, emitted from an interior. Traveling through Korea, light becomes a big issue. Not the least because there are few forms of artificial light available. The lack of artifice enables you to appreciate, bathe in, the natural. Light is so pure, it reduces everything else to inutility. There is a sadness in light's beauty. There is a date, time, and address at the bottom of each photo: 135 Nam Ky Khoi Nghia. This turns out to be the address of the Reunification Palace in Ho Chi Minh City, Vietnam. This is where the war ended, when a tank from the North drove in there and wrote "The End."
=
The Night Sky. That overarching bitch of midnight, screams from where it hangs.
North, South, East, and West.
=
John describes his process as something like a three-tier approach. There's the lived event, then there's the memory of having lived through it, and then there's the third thing, which is the only one we get to experience: the work.
The trinity works in other ways, too, however. There's the photograph, the painting, the words: a process of reconfiguration, of replay.
Much as brutalism gives us the thingness of a thing in all its blunt fat ugh-ness, John's sculpture-word-poems give us a semi-hysterical non-commentary on the images they confront through a juxtaposition: world, experience, image.
=
After Image…what do we have then? What we had before image, I guess: words. Words and sand. No. After Image life begins? All of the intersecting shadow corners depicting this anyplace seem to point the wrong way. A wary compass, life feeding the tragedy. The wanderer always directs himself, he gets lost on purpose, being lost is painful but it is the place where you truly get to know. Being alone with the dead, you start to sing a song. The melody is in your head, it passes through you quickly, the lyrics a language you do not know, once it is over it will be gone for good.
=
Minutes and Seconds: Perhaps comfort is the most disturbing thing. A cold clinicality that reflects upwards, so looking down, we see the thing we're trying to escape. In going. John knows that it's wrong to romanticize the past. But certain periods frozen do not wait to become unstuck. They call out to your lens, ready to flow, become alive again. And they will, regardless of your violation. Like any other sentience moving through time.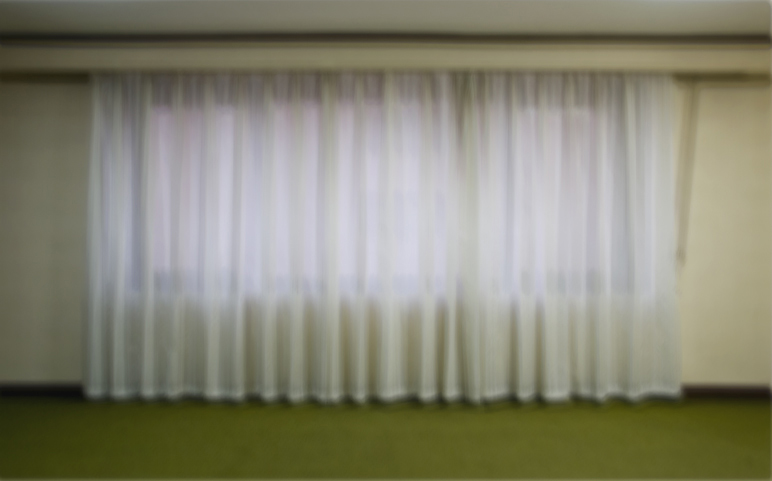 fields of light: Past is something total enough, in that it can be fulfilled. We must first imagine light as a fabric – something that doesn't merely emanate, but a possessor of tactility. I love how the window tries to protect me from what I can't understand. Percolating softness assures this room can never be trespassed. I keep thinking my sneakers the gunk of Vietnam molesting the inviolable softness of the carpet (though I know it's not so velvet to the touch; distance of memory exaggerates every detail.)
=
Here, a totalitarian drift. The memories of Vietnam, of Korea. Cambodia. The rooms I've lived in, the forbidden places I've temporarily occupied. History is the stuff of failed utopias, livid dreams. Some are crazed enough to swim in the polluted waters.
=
It's so beautiful, to be having this memory that was never mine to begin with. One can imagine the words uttered by an alien race that will come visit our planet one day far from now when it lies in ruins, all human life depleted. Nothing left but the shapes we once imbued with meaning. Something tells me we once belonged here.
The photographs featured here originated on our trip in June 2012 to the Democratic People's Republic of Korea.